We have a fun, open and entrepreneurial culture. We've created an environment that rewards ingenuity, critical thinking and continuous improvement. We are committed to making a difference in our workplace, in our community, and in our world.
Our Values
Echogen's values shape our culture and guide the way we run our business. They describe our business as we expect it to be, while guiding every decision we make. They are what we look for in our people, and the basis on which we reward performance. They are fundamental, enduring, are taken literally and acted upon. They are who we are and who we strive to be.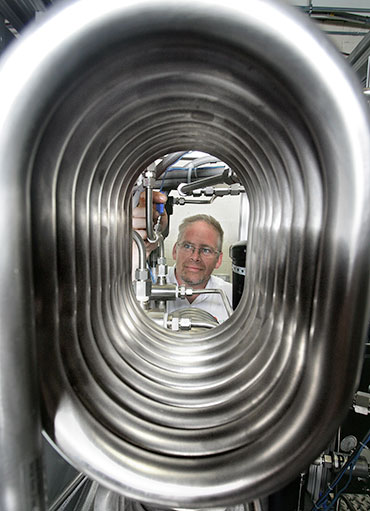 Accountability
We are responsible, respectful, and timely. We are accountable for ourselves and to one another.
Aggressively pursue organizational success. Drive meaningful results.
Expect a lot. Set high standards of performance for yourself and others.
Make the most of every day. Move quickly and with a sense of urgency and purpose.
Do what you say you are going to do. Honor your commitments, and be respectful of the commitments of others.
Don't wait. Work to solve problems immediately and remove any obstacles in your way.
Step up. Seek out and assume increased responsibility without being asked.
Be responsive to and exceed the customer's expectations.
Maintain a healthy work/life balance. Get it done and go home.
Professionalism & Respect
We do all of this with a high degree of professionalism and respect.
Do the right thing. Always.
Put your best face forward. Commit to representing yourself and the Company in a courteous, honest and accountable manner.
Show respect for and value all individuals for their diverse backgrounds, experience, styles, approaches, and ideas.
Show a high standard of competence and personal ethics, in both your work and through your attitude.
Speak positively and support your team always. Have each other's back.
Assume positive intent.
Teamwork
At Echogen, we play as a team; the team's success is our success.
Trust and support one another, be loyal to one another, and help each other both personally and professionally.
Contribute productively to the team's outcomes.
Appropriately involve others in decisions that affect them.
Remove all barriers to collaboration.
Celebrate team success.
Entrepreneurialism
We are curious, and relentlessly challenging ourselves and the status quo. We are innovative. We are creative.
Show passion in what you do.
Be a sponge. Approach problems with curiosity and without preconceived notions.
Generate and embrace new ways of looking at problems, processes, and solutions. Be Innovative.
Anticipate the future and how we must adapt to sustain a competitive advantage.
Take calculated risks.
Persevere. Don't give up.
Communication
We are open, honest, frank and direct. Everyone has a voice.
Communicate in a timely and efficient way.
Provide relevant information to those who need it. No surprises.
Be clear and ensure continuity in what you convey. Listen. Ask questions.
Demonstrate that others' viewpoints are valued and have been taken into account.