Industrial waste heat is an underutilized source of clean energy. A number of organizations exist globally to drive the awareness and deployment of waste heat to power projects. Like these groups, Echogen is committed to building awareness of the cost effectiveness of industrial waste heat recovery and to level the playing field of support across the spectrum of clean energy alternatives.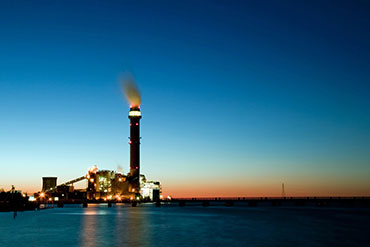 United States
The Heat is Power Association represents the Waste Heat to Power (WHP) industry. The not-for-profit organization is committed to educating decision makers and the public about the characteristics of waste heat to power as a source for emission-free electricity and an economic driver for global competitiveness. The Heat is Power Association promotes the efficient, industrial use of emission-free electricity generated through WHP and CHP processes.
DOE's Regional Clean Energy Application Centers (CEACs), promote and assist in transforming the market for combined heat and power (CHP), waste heat to power, as well as district energy technologies and concepts throughout the United States.
Ohio Advanced Energy Economy is a statewide association of businesses and institutions committed to building a robust advanced energy economy and industry in Ohio. Advanced energy includes a broad range of innovative, secure and affordable products and services that drive down the costs of energy and diversify energy sources in Ohio. Its nonprofit affiliate, the Advanced Energy Economy Ohio Institute, promotes greater understanding of advanced energy by conducting well-researched, fact-based analysis of the advanced energy economy and providing a forum for business and government leaders to address Ohio's future energy challenges.
European Union
This Directive establishes a common framework of measures for the promotion of energy efficiency within the European Union in order to ensure the achievement of the Union's 2020 20% headline target on energy efficiency and to further energy efficiency improvements beyond that date.